UNIVERSITY PARK, Pa. (D9Sports) – You can hear all the action of DuBois Central Catholic's quest for a PIAA Championship live on Penn Highlands Healthcare High School softball via exploreRadio from Penn State University Friday morning.
(Photo of DCC freshman third baseman Avery Sickeri. Photo by Jared Bakaysa of JB Graphics. See more of Bakaysa's work here)
The action from Beard Field at Nittany Lion Softball Park gets underway at 11 a.m. when the Lady Cardinals take on Williams Valley in the PIAA Class 1A championship game.
Airtime from University Park will be 10:40 a.m. with Chris Rossetti and Dave Osborne on the call.
To listen to the game come back to this page at airtime and scroll the bottom of the page to see the player or click here to listen.
The following local sponsors have signed on to make this exploreRadio broadcast possible:
Penn Highlands Healthcare
Clyde, Ferraro & Co., LLP, CPAs in DuBois
Swift Kennedy & Company in DuBois
Mike's Bilo in Reynoldsville
Dr. Matt Brush and the Rehab Centre's Brookville Office
State Senator Joe Scarnati
State Representative Matt Gabler
DuBois Dermatology & Cosmetics
Fran Morelli Sales & Service and Morelli Bus Line
Gasbarre Products
Hager Paving
Luton's Plumbing Heating, and Air Conditioning
Zacherl Motors in Clarion
Penn State DuBois
The Eric Shick Agency
On computers, the broadcast should automatically play once our steam is started at approximately 10:40 a.m. (If it doesn't try hitting the play button). On mobile devices, you may need to hit the play button once the broadcast is live. (Note: On computers and some mobile devices prior to airtime the player will appear like it is playing but no sound will be coming through because we are not live). If the player doesn't work, try going to this link. If the broadcast starts to repeat itself, hit refresh to get to the current stream.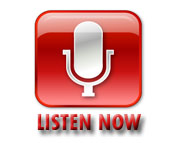 Copyright © 2019 EYT Media Group, Inc. All rights reserved. Any copying, redistribution or retransmission of the contents of this service without the express written consent of EYT Media Group, Inc. is expressly prohibited.